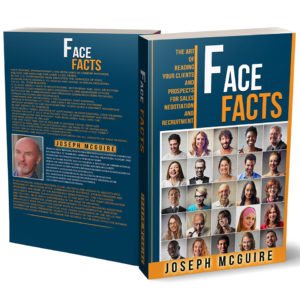 A book is not a book! Well it is to the reader, but to the author it represents two journeys. It is both the end point of one and the beginning of a new one. It's the emergence into the light of a new day with a badge of achievement and a newly minted identity.
For some the journey to authorship may be smooth sailing, but for others it is like a Masters from the University of Blood, Sweat and Tears – thanks Dave Russell! My parents introduced me to the joys of reading via comics and library books at an early age. Whether it was fiction, comedy, social history, history, travel journals, biographies or even anthropology I became voracious in my reading habits. However alongside the joy it was an attempt to find keys to understanding a world that had me confused and bewildered, and left me floundering in my attempts to make sense of things.
Over time as a young man growing I developed a façade of toughness to hide behind. The confusion and sense of not belonging built and hardened the shell from the inside to a point of deep emotional incapacity and increased feelings of isolation. I was functioning but certainly not thriving. School results were fine until a point where they simply fell apart, and I had no idea why.
My English teacher up to Inter – now Junior – Certificate level, the late J.J. Murphy inspired in me a desire to write, and as I grew I developed a small network of pen pals around the globe. Our hand written letters allowed us to share our philosophical musings and provided a private refuge from the world. With the advent of the internet the letter writing dropped away, and email never offered the same degree of connection to one's own inner processes.
Some years ago my then partner and I visited an astrologer together. As soon as we sat down he turned to her and asked "Has he written it yet?" On one level it was very affirming that someone else, however he did it, could connect to my love of and capacity to write. On another it triggered feelings of despair and absolute desolation. It brought back a multitude of memories from childhood of being told what I should do or be capable of doing, and the young me silently screaming "But I don't know how! Please listen!" I was never beaten or abused, and it is not to compare my story with others. It's simply that my abiding perception was of being abandoned by life and of being utterly ill equipped and uninformed.
Many years later we arrive at a book. There's very little of my story in the book as it is not relevant in what is a practical communication manual. For me though, as the author, the book is not a book. It reflects a journey into belief, self-acceptance, deep self-confidence and a desire and capacity to engage and share with the world. So much of that is down to the façade of toughness crumbling as my life fell apart and a group of very special friends helped me rebuild and learn to truly value myself.  I've learned that in life timing is everything. I was faced with stark choices, and am beyond grateful for the rock-solid loving support I received, and for the fact that despite how I felt I was ready to receive.
So a book is not a book. For me it's a rebirth and an emergence into the world with solid confidence and a new – and rapidly expanding – appreciation of the myriad joys that life offers.
If you like this article feel free to share it.
Joseph McGuire is the owner of Clearsight Communications who provide personal evaluation services and training in the areas of senior level recruitment/promotion, negotiations, sales communications and HR. He is also the author of the soon to be published book 'Face Facts:The Art of Reading Your Clients and Prospects for Sales, Negotiation and Recruitment'. Individual consultation sessions are available both in person and via Skype. He is also in demand for group presentations, private functions and conferences. Contact: joseph@clearsightcommunications.com
Or call: + 353-(0)87-246 1853