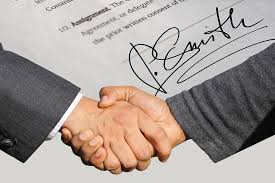 "Make a customer, not a sale." – Katherine Barchetti
You have targets and quotas. You have current and potential customers, but sales figures are not meeting your expectations. Some of your team are doing superbly but others are under-performing. You like them as people and you know they have potential – and in today's climate you can't easily fire them!
The training they've had has brought limited results. One probable issue is that they're using a 'one-size-fits-all' approach and treating each customer the same way. When we see things through the customer's eyes we increase our chances of success. It's not simply a question of price or want but rather of understanding their perspective and outlook. Give them the information they way they need to receive it and you open the door to success. You also sow the seeds for a successful long-term business relationship.
"It's not about having the right opportunities. It's about handling the opportunities right." –Mark Hunter
Learning to recognize small but significant differences in each person and respond accordingly brings a change in results. With new skills your salesperson achieves more and exudes greater confidence. You're happier as profits rise and your customers get better service.
Key visual cues provide insights into the personality and behaviour style of each customer. These cues reveal how best to communicate with your customer – and potential customer – as an individual. Learning those details and how to use them well makes a big difference to your bottom line.
"Joseph's unique skill clearly has an extensive range of applications for any person or business, a very powerful tool with immediate commercial benefits" – Stuart Sheehy (Financial Controller and Chartered Accountant)
When you're ready to upskill your team in a way that makes a lasting difference call Clearsight Communications. We offer a range of training options to meet your needs and boost your sales.
Joseph McGuire is the owner of Clearsight Communications who provide personal evaluation services and training in the areas of senior level recruitment/promotion, negotiations, sales and HR. Individual consultation sessions are available both in person and via Skype. He is also in demand for group presentations, private functions and conferences. For further information email: info@clearsightcommunications.com
Or call: + 353-(0)87-246 1853